Map
This screen displays a map. It is designed to determine the geographical coordinates of the place of the event. The lines pass through the map of the world where the given planet ascended (at the planet As), entered (the planet on Ds), was at the culmination (planet on Mc), was in anticlimination (the planet on Ic). That is, where the energy of the planet receives maximum opportunities to express their ideas, qualities, programs.
In the Map window there are basic elements that you can set up your map in a convenient way for you:
1 – Display the current time;
2 – Сhange the map style;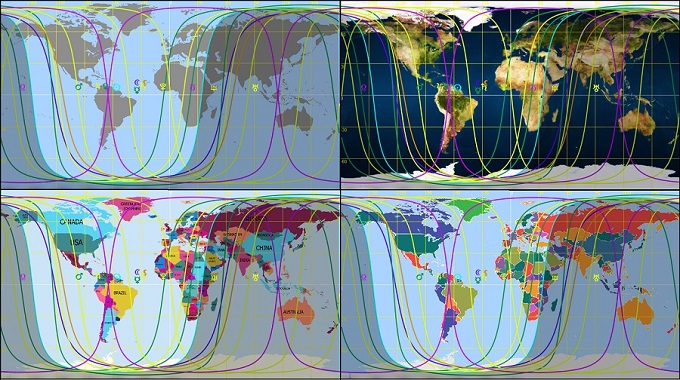 Click on the style card and in the drop-down list, select one of the available styles for convenient display map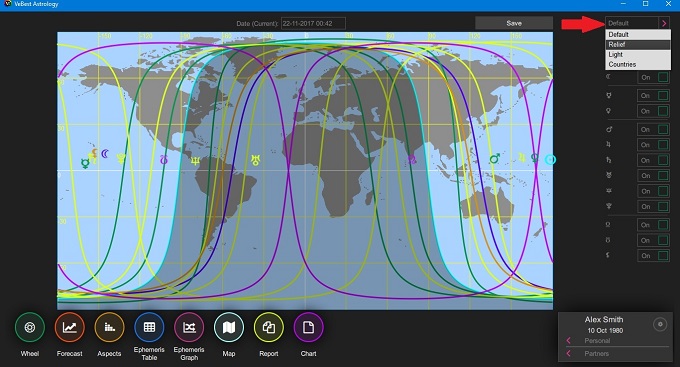 3 – Display the planets panel;
Press the custom button to display the planets. In order to show the need for the planet on the map, move the switch next to the desired planet
4 – Save astrological chart in PNG and KML;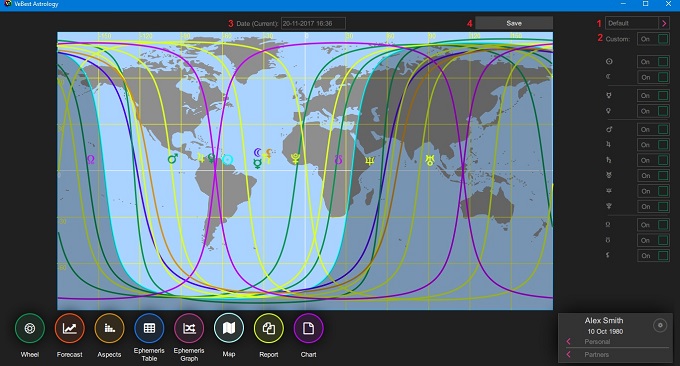 If you click on the planet in a map will display information about the selected character.