About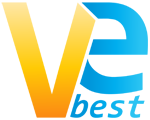 VeBest.com centers on highly qualitative, well timed delivered and cost-efficient software development. With a rich and varied experience in providing software development and project management potentialities and tight quality measures ensure us to develop solutions that give your company an edge over your competitors. Our global software model and strategic technology partners makes certain we deliver maximum pointed results in accordance to your expectations.
Since VeBest establishment, we have been dedicated to quality with our senior management team personally promoting quality consciousness at any level required. Quality has always been a highest priority that has systematically enabled us to achieve customer needs and frequently exceed standards.
Our professionals have gained a wide experience in software development for Mac, Windows, iPhone/iPad and Android. Our approach formed on delivering higher productivity with more output enables us to support our clients. Ongoing customer service for the modern solution will ascertain ongoing sustainability.
info@vebest.com