VeBest Numerology Everywhere - professional calculator
VeBest Numerology Everywhere software is specially designed for master numerologists to use it in their business or for those who want more features and would like to completely customize any reports. This calculator contains incredible features available only in this software that can be used on both Mac and Windows PCs.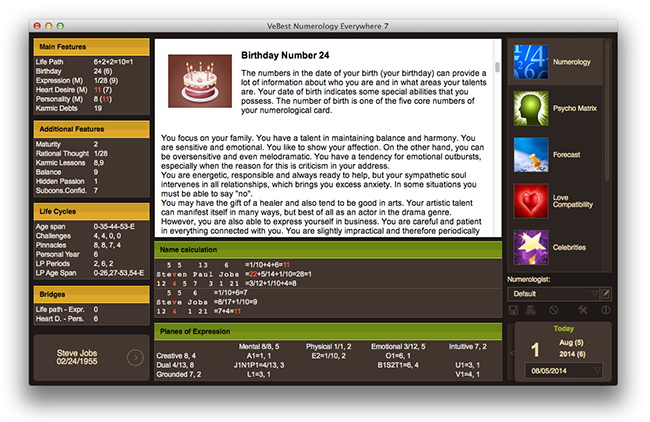 Customers of this professional numerology software have permission to sell all reports under own name.
It contains all features available in standard version:
- 7 in 1 Numerology chart calculator software;
- Numerology chart calculation and description for 30+ main numbers;
- Psychologic martrix calculator;
- Love compatibility with percentage meter;
- Celebrities report;
- Chaldean calculator;
- Printing and Exporting to HTML and PDF.
and wide set of additional features: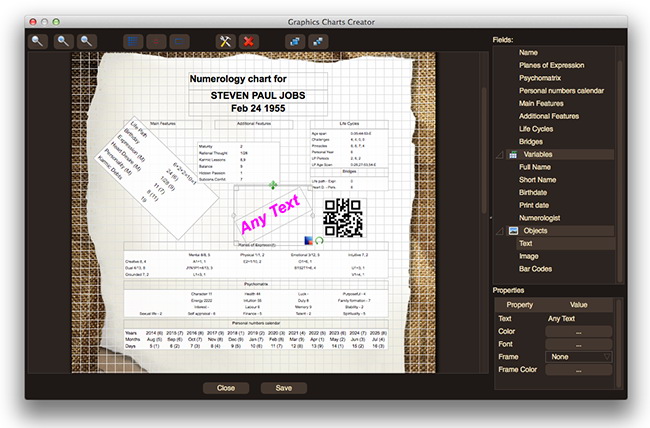 Customizable graphics chart. Create own charts using powerful chart editor. Choose, move, resize report elements. Restyle them by customizing colors, fonts, sizes, and background.
Add your own credentials, photos, images or even QR-codes.
Customize HTML/PDF reports. Using report editor, it is easy to change any readings. Create own titles, texts, put own images inside reports.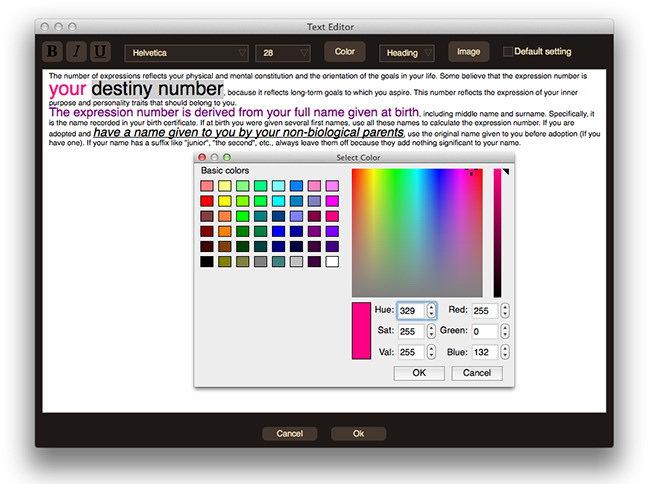 With this powerful software, it is not hard to create various templates for your reports. Customers can have many custom reports and easily switch from one to another. Customized templates can be transferred between various computers.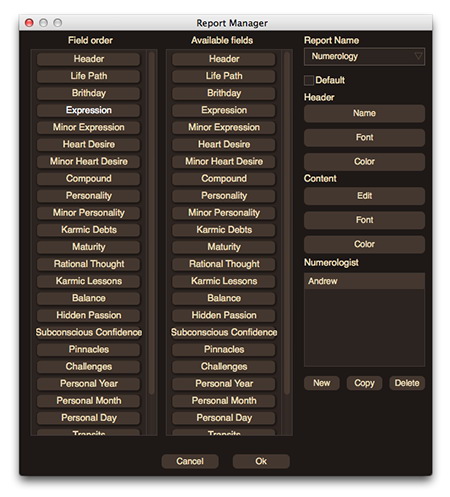 Buy now with significant discount and bonus - 2 computers license (Mac or PC in any combination).
VeBest Numerology Facts:
- Most Preferred software by professional numerologists.
- The most advanced western numerology calculator in the world - all most popular western systems (Pythagoras with Triple Master numbers detection, Psychological matrix, Chaldean).
- Winner of "The best numerology software" prize of "Numerology-Report".
- Our numerology software is making our customers happy from 2009.
System requirements:
- Windows 10/8/7 (32/64) or Mac OS 10.13 and above;
- Internet connection (for startup activation).