Wednesday, 22 December 2010 00:00
There is so much ta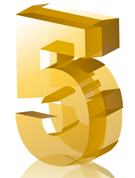 lk on the web about HTML5, and in spite of the fact that it needs to be better, it is constantly improving. The enhancement is noticed and many browsers provide support for HTML5.
This way the web developers are able to benefit from new features. Wordpress did not want to stay behind and debuted with a new sandbox type theme on the basis of  HTML5.
The Wordpress developer said that innovative markup components present in HTML5 will make web content more semantic and new theme called Toolbox was created to meet this demand as well. It contains markup for creation of your own theme on the basis of one CSS.
Toolbox employs some truly exhilarating new HTML5 components such as, 

,
The Toolbox theme demonstrates some cool things in HTML5 and the ability to use them in CSS. The variant given to users is more bare-bones giving them opportunity to produce the design of their own, creating on the basis of what is provided with the theme.
Toolbox resembles the Sandbox theme here, but it's created with thoughts about HTML5 possibilities. In case you use WordPress.com, Toolbox is available for installation free of charge.