Monday, 20 August 2012 09:37
Syria Files were rele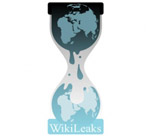 ased on the Wikileaks website which is famous as Whistle-blowing site, on Thursday. These files contain a list of approximately 2.4 million of emails from the political people.
The emails numbering 2,434,899 emails were accumulated from 680 entities and domains related to Syria as told by Sarah Harrison, a project analyst, in London during a press conference. The messages consist of information from the Syrian Presidential Affairs Ministries, Finance, Foreign Affairs, Information and Culture & Transport, according to her. As per Harrison "The Syria Files shine a light on the inner workings of the Syrian government and economy, but they also reveal how the West and Western companies say one thing and do another."
The information in the database consists of approximately 679,000 email addresses, which sent emails to more than 1 million addressees. The numbers of documents are 8 times the number and above 100 times to data volume as compared to "Cablegate" file of United States. Diplomatic cables leaked through the site according to Harrison. However, she did not clarify as to how Wikileaks acquired this information from so many different sources.
Wikileaks made a multi-language, common-purpose, political system of data-mining in order to manage the large volume of data in the Syria files. The emails are in several languages and for example comprise of about 400,000 emails in Arabic and 68,000 in Russian according to her. The translations in English, German, Spanish and French are provided by Wikileaks. Wikileaks is trying to incorporate extra features to improve the system.
According to Harrison, it is not possible to verify each and every email because of its large numbers. But the organization is positive statistically that the large part of the data is what they claim it to be, she said.
The first lot of email consists of Selex SI, digital radio systems, & apprehends TETRA's sale and support encrypted digital radios & base stations, which are normally used by the police department. The database reveals that the selling, support and guidance by Selex was sustained through to this year as per Harrison. The links in the text format were provided to the emails on the Wikileaks website along with a linkage to torrent of messages.
The press conference was not attended by the founder of Wikileaks Julian Assange as he is trying to get political asylum at Ecuador's embassy in London to prevent his extradition from the U.K. to Sweden. In a statement released by Harrison from Assange states that he considers the material awkward for Syria as well as its adversaries and hoped that the disagreements similar to those at Syria are able to be resolved by understanding.