Wednesday, 18 July 2012 11:50
Accor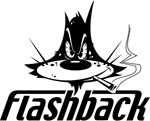 ding to Symantec, a highly reputed security company, as on date, the Flashback Malware is the most dangerous piece of Malware which had so far infected nearly 600,000 personal computers all across the world.
This most dangerous malware has infected all those systems that were OS X based. The Symantec security firm, who is also into software making, published a blog post saying that half of the infected systems are still remain untreated.
However, the blog post said that several tools developed by companies could successfully contain the number of active infections. Progressively the number is also following down trend day-by-day. According to the blog post, only 270,000 systems were infected in last 24 hours by this malware. This dangerous malware had affected as many as 380,000 systems with in 24 hours of its release.
It also anticipated that the count of infected systems would keep coming down as the days passes. The company has been keeping the record of number of infected systems all across the world. The company has also told that it would be following the trend for another few weeks and keep record of the number of infected computers.
As told by the company, most of the infected systems were located in US closely followed by Canada. It is reported that slightly lesser number of systems were infected in UK also. Flashback is a Malware that is developed to steel passwords and other such confidential information through web browsers. This Malware present in the system gets activated when a user mistakes it as a legitimate plug-in for his browser. Recently it was found that the Malware can itself get activated without the user.
Security experts told that the Malware has not yet infected Mac platform. However, Apple has already designed tools for detection and removal of this Malware.