Wednesday, 15 September 2010 05:44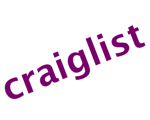 Craigslist removed section of adult services being subjected to pressure on the part of authorities and religious groups. This entailed many arguments concerning freedom of speech.  The section which was labeled before as Adult Services came up with black bar "censored". In connection with this heated debate appeared in mass media.

The removal took place as Jim Buckmaster received a letter from attorney general of 17 states containing the demand to remove the section which according to the reasons explained in the letter contribute to sufferings of kids and women as that section participated in the sex industry.

But EFF (Electronic Frontier Foundation) together with law professors applied to appeals court with request to defend Craigslist from legal persecution otherwise this will create the situation when websites are responsible for the behavior of users and have to answer for them. The letter to the court was signed by a range of influential figures and organizations including Citizen Media Law Project and the Centre for Democracy and Technology. Besides, online companies joined the debate as well supporting the Craigslist in this conflict, such as Facebook, Yahoo, Twitter, LinkedIn, Google and Amazon.

This section provided profit from prostitution and though it was indirect profit for Craigslist but it also derived benefit from it.

Buckmaster said in his post of the Craigslist's blog that there are strict demands ads must answer and individual ads are reviewed before publishing since May 2009.

Over 700,000 ads per year are rejected as they fall short of Craigslist's guidelines.