Friday, 14 September 2012 08:13
As Washin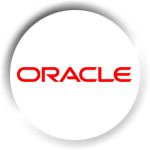 gton State University started the first week of classes, there has been a tremendous problem for students and parents who are reliant for financial aid. This is due to a software glitch of Oracle PeopleSoft system which was installed recently.
Students and parents in the hundreds are becoming angry and frustrated over the delayed disbursements of the financial aid. They have been following and querying school administrators this week in a quest to search of answers for the unexplained problems, according to published reports this present week.
In an interview Thursday, Casey Hanson, the director of new media and communications for WSU Information Services said that the problems have developed from the communication issues which are between the software's financial aid modules and the student financials, but the Technicians are still working to get the problem fixed as soon as possible.
According to Hanson, there are other factors that helped cause the problem too. One example is the onrush of activity from the beginning of a semester or term, and the "severe" budget cuts which has been imposed from the suffering of budgets from the school.
"We're doing more with less," Hanson exclaimed. "It's kind of a perfect storm with all these items."
The system they are using had cost around $15 million which they names Zzusis. The student financials module was the last milestone to go live on the system recently. This module and other modules on the Zzusis are replacing the legacy student-information software systems, which does have an astonishing 26,000 or more students on the database which is located in Pullman.
The system was tested before it went live but, "probably more would have been better," Hanson said. This would have been the right thing to do to cut the doubts.
The stability of the systems hardware and system hasn't had any effect and is all stable, according to Hanson. "It's very stable as far as being up and operational."
Oracle had issued a press release back in 2010 stating its deal with WSU. It states that it will be serving as the project's systems integrator, according to Hanson. When questioning, the Oracle spokeswoman Deborah Hellinger declined to comment.
Hanson stated that WSU is sorting out the problems and making progress with the issues that have arisen with Zzusis. So far more than half of the financial aid that is due to students has been disbursed and sorted out. She also added that the problems could be sorted out by next week. "That's our expectation and our hope."