Recently, IBM unv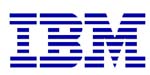 eiled its plan to develop the chips that will use the pulses of light to transfer the data instead of electrical signals. This will allow larger amounts of data, particularly between processors in computer servers at the lightening speed.
The processors provide basic computing power and required data by applications and net services. The experts believe that the most significant part of the innovation is that it is much cheaper than contemporary chips.
It is expected that the details of the development will be presented later at the Electron Devices Meeting in San Francisco.
Optical connections
The two basic advantages have been described from the use of light by the team behind this development.
The data can be transferred across the servers located in different countries without the risk of data loss.
The speed of the data transfers considerably improves and a large amounts of data can be transferred at once.
The data centers are already using the data transfer at the optical mode using optical cables to transfer data between different computers and networks.
However, at present the data are again the light encoded data needs to be encoded back to electrical version to make it compatible with the current processors.
The technology makes it possible to equip the processor by integrating optical components along with the electric version so that it resides on the same piece of silicon and produced at relatively lower costs.
IBM research Nano Photonic scientist Dr. Solomon Assefa explains the usefulness of the technology as it provides a very cheaper method to connect the servers across the world.
During a data search on the internet, your data may be placed across the chips or rack of chips in the data center. The information distributed across the huge data center can be quickly accessed. The existing technologies are already overburdened and network is difficult enough to make it economically viable. The new technology makes it possible to connect and quickly access the data across servers.