VeBest Numerology Manual
Registration
Note: Mac App Store applications do not require registration
Download and Install your software. Launch program, click on 'Upgrade' button.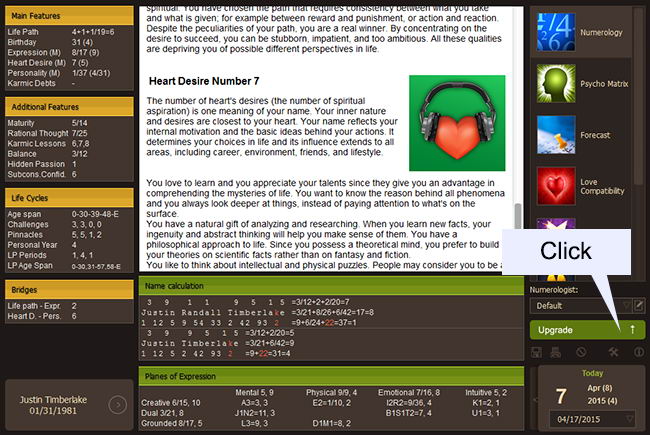 Copy & Paste your serial number from your registration email. Avoid any leading/trailing spaces. During registration your Internet connection should be active and not blocked by antivirus/firewall.
Click 'Ok' to confirm registration.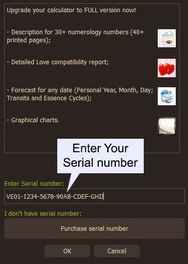 Quick Start Guide
Click on button: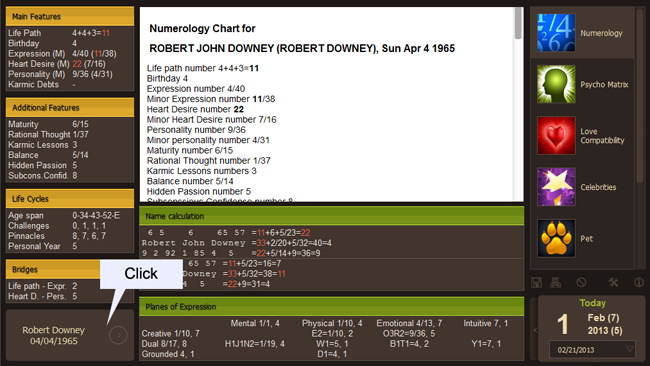 Enter your personal information: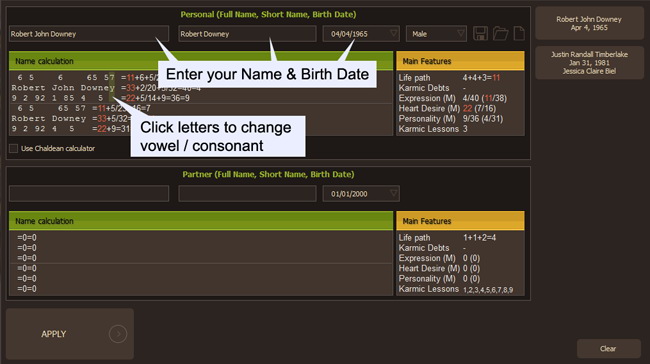 Click 'Apply':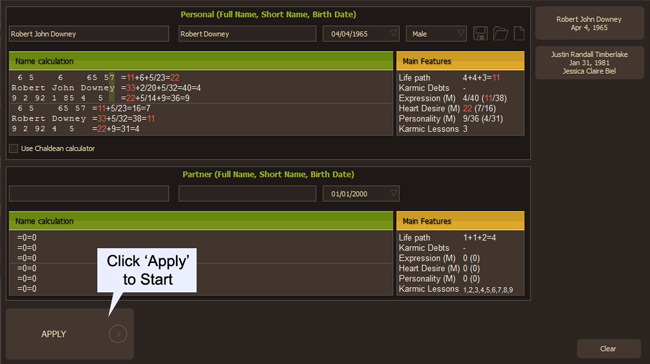 Browse reports, get your daily forecasts: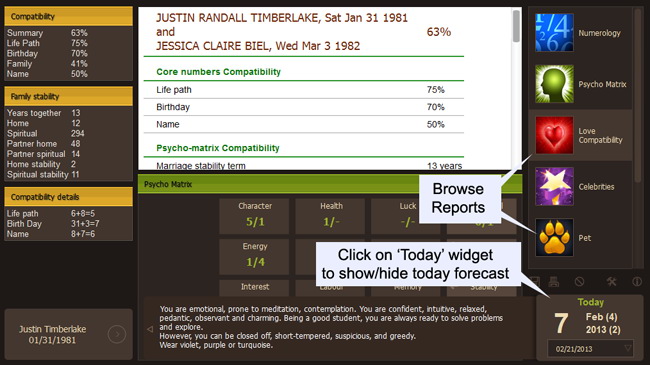 Printing All reports
Click on 'Menu'. Choose 'Save All to PDF' to save your data, or 'Print All' to print all reports.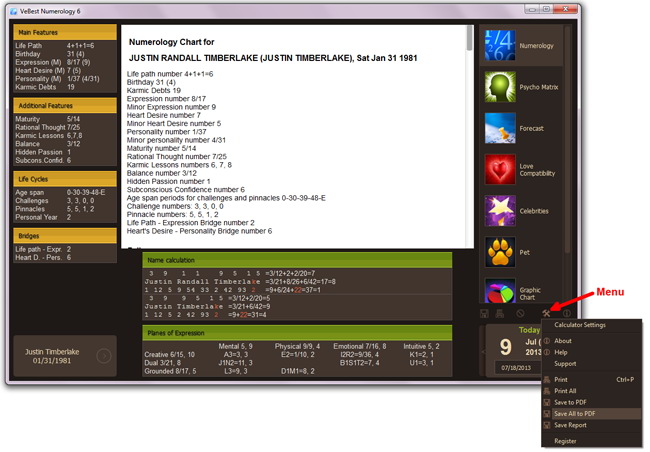 Quick Start Video Guide