Tuesday, 17 April 2012 14:53
There is this lo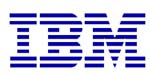 ng time plan to miniaturized circuits in order to create sophisticated electrical devices. Now, IBM's researchers were able to picture how to distribute charges inside single molecule.
This plan of miniaturizing circuits now has a positive lead to be able to succeed. As they say, this research is indeed a breakthrough into setting the circuitry into nanoscale.
The research is also a breakthrough in understanding how infinite a molecule behaves and utilizing it to peoples' advantage. IBM researchers used advanced techniques and microscopy to visualize how the said charges are redistributed and arranged in artificial surfaces. This actually deviates from the normal wherein chemical bonds are formed between atoms and molecules on surfaces. Moreover, this research is a lead to understanding the tweaking molecule structures in electrical devices. One example for this, according to one of their researchers, is there might be a kind of molecule with distinct properties to separate neutral energy or what they call the photons into positive and negative charges. This, according to them, can help the solar cells to transform light energy into electricity more effectively. This can also help in saving energy and decrease emitting greenhouse gases that further global warming.
On the other hand, one expert named Michael Crommie, a professor in the University of Berkely said that this research enables IBM to create more graphene devices. He said this because it was found out that electrons flow faster in graphene transistors compared to the conventional ones. This he said enables faster transfer of data in chips. IBM on the other hand had been conducting research on graphene. In 2011, the said company showed a graphene transistor that can execute one hundred fifty five billions per second. Chrommie further said that adding or removing graphene charge can change how molecules behave.
He, further said, that the problem in using molecules as building blocks of electrical devices is how to put them and what these molecules do. He recognized that molecules do not behave the same depending on the environment where these molecular structures are located.
Moreover, IBM's technique, Crommie said is a diagnostic tool that enables researchers to better characterize small structures. Characterizing these small structures will lead to creating electrical devices in smaller circuits.  Indeed, this endeavour can really help in the creating electrical devices that can satisfy man's wishes. It can improve and maximize how molecules are utilized.