Monday, 02 April 2012 07:35
While there are exter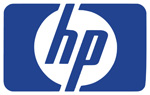 nal factors like the global recession that have led to unfortunate events in one of the personal computer manufacturers, its mismanagement was seen to be the most significant factor.
It was reported that HP is experiencing economic turmoil in the first quarter of 2012. This had been attributed to a lot of factors like poor market conditions and aforementioned recession. This economic turmoil had nearly caused the HP management to sell their manufacturing business August last year. The company, however, was able to hold on to the said business but as they said, damage has been done.
On the other hand, business analysts had been attributing HP's downfall to bad management practices that has been lurking the company for two generations already. They said that amidst external factors, the company should have made solutions in order to be stable like the other PC manufacturers. During the first month of 2012, the company's profit had slumped significantly due to the decreased sales in PC and printers. This can be attributed to loss of consumer trust for HP.
Moreover, other economic analysts said that it would be very difficult for the company to manuever its strategies in its present situation. They further said that this situation will lead the management to resort to desperate decisions. It would now be in the hands of the management to make the company stable. According to them, there is a lot of decision making to be done and they are predicting for a messy result.
Although the company was able to hold on to its manufacturing business, the consumers and major clients are now having doubts of buying their products due to the said situation. Customers as usual are looking for products that are manufactured by economically stable companies to be able to trust the quality. Dell and Lenovo on the other hand are flourishing.  HP is indeed facing a great economic challenge. Poor management this time can lead the company to a total downfall.