Friday, 06 April 2012 13:35
The rivalry between Orac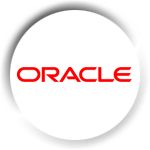 le and SAP goes to another level as both companies invested in human capital management (HCM) software.
SAP announced its acquisition of Success Factors at more than $3 billion while Oracle already announced its planned purchase of Taleo with an amount near $2 billion. These acquisitions have indeed raised the battle of the companies to another level.
Oracle is now planning to unify Taleo HCM software with their existing applications. They have announced that they will be merging the two software to be able to offer better service. However, they will still be using Taleo's application suitable for small businesses. This decision was made in order for the growing businesses to still use the said Taleo business edition.
Once the purchase is completed, Oracle will be coming up with a very comprehensive enterprise cloud offering that will compete all over the world. The company believes that they will benefit from unifying the two cloud applications. On the other hand, it seems that SAP is enjoying the same benefits of its Success Factors acquisition.
Moreover, Thomas Kurian, one of Oracle's top officers in product development said that they want their clients to have the most of their services by adding some applications like business intelligence, mobile capabilities and social network. With this HR application, their client companies and organizations will be able to find the best people they want. Moreover, the customers will be able to know what kinds of people do have the tendency to leave them through the application's analysis. Also, top performing people will be further trained with the merging of the two applications on internal career development and other aspects of business.
Further, if the merging will be a success, the clients will still be the problem. Oracle is not sure if Taleo's customers will still be following them. It is natural to people to stick with applications or anything that they have been used to. Thus, the unification of the two applications will not ensure that Taleo's clients will be their captured customers. The merging may result to perfect HR software but the said people are used to the old applications of Taleo. In order to avoid this, Oracle has made a decision to continue and support the said old applications specifically Taleo's Business Edition.
Oracle kept on repeating during their press conference that they will retain the applications of Taleo like the Business Edition that is geared towards the benefit of the small businesses. This was a decision made because of the fear of losing Taleo's loyal clients. Kurian further said that the merging will result to a positive software upgrade that will benefit their clients better and at a low price because they will be purchasing practically two great applications that are merged.
The battle between SAP and Oracle continues and is growing stronger. Their software upgrades will surely continue for both to prove who is more successful. This rivalry continues as long as their fight for having more customers is close.