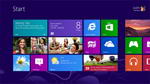 Microsoft has made a few very good changes in its People, Calendar, and Mail apps for the RT and Windows 8 users.
For a long time people thought that these apps needed a number of tweaks. Finally, Microsoft did it! All the three apps from Microsoft are now easier to use. However, just like every coin has two sides, there is a downside to these improvements. Syncing of the Calendar app with the Google Calendar appointments is no longer an option.
Look on the brighter side and you will see that the Mail app now comes with amazing folder management. You can create a number of folders and sub-folders. You can rename them and also delete them as and when required. This option has allowed users to organize email much better.
In the email, you will also be able to manage each message better. A number of e-mails can be deleted together or moved to another location. You can also print them if needed. You have the option of flagging messages to mark its importance, marking a mail read without having to open it, and sending any email to the spam folder with ease. The Mail app also offers a print button. When you click on this one, the Print panel will open. This has made printing easier because you no longer have to look for the print button and waste your time.
If you want, you can access all your Gmail contacts as well as your Gmail account in this app but the thing is that once you update the app, you will have to sync Gmail all over again.
The Windows Calendar app has much more aesthetic appeal than before. The font and the colors have been changed for better and now, they are easily decipherable. You have an additional workweek view along with the date view, week view, and the month view.
However, you can't sync Gmail to your Calendar app. However, this is not Microsoft's fault. It is Google that is no longer supporting Microsoft's Exchange ActiveSync or EAS. Google had revealed last year in December that a few services including Google Calendar Sync would be shut down soon.
This is a change that has made my app completely useless because I used my Windows Calendar app to display all my Google Calendar appointments. For now, Microsoft has no alternatives.
Initially though, Microsoft had promised its support for the sync of Google with Calendar, People, and Mail.