Wednesday, 13 June 2012 09:07
PureSyste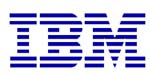 s is the name of newly launched set of building blocks family of data centre by IBM. The aim of IBM in launching this new integrated system is to anticipate computing requirements well in advance.
Have much storage capacity, scale servers and incorporation of automated maintenance of networking resources.Though this concept of integrated system is not new in the field; IBM has made it unique by giving more flexibility to the present PureSystems. It is expected to have a built in support by the research team of the company. As told by Rod Adkins, the senior Vice President of IBM, this new system can operate with a single glass pain and capable of supporting multiple operating systems and architectures. He claimed it as a better system that has been developed by the company so far.
The PureSystems can be divided into two groups such as PureFlex and PureApplication. PureFlex is a system that focuses on infra structure and integrates networking with storage and servers. PureApplication is a system platform that has the capabilities of IBM's networking and helps in easy integration of new applications.
Each of these new systems can be subcategorized into three versions such as enterprise, standard and express. As per the company the cost of an express version starts from $100,000. The enterprise and standard versions will cost nearly $300,000 and $200,000 respectively. The final cost of each version depends on several factors like storage, configuration, nodes, options and memory.
It is expected that PureSystems of IBM will be setting up a tough competition to Exa of Oracle. HP is also trying to get hold in infrastructure segment and it is also believed that it started putting efforts. Altogether the aim behind these systems is to automate the data centres and lower the day-to-day requirements.
Among all, IBM's PureSystems is more open as it supports several operating systems, Intel chips, power processors and hypervisors. This system which is built for cloud computing is included with integration of servers, networking and storage.