Thursday, 12 April 2012 07:26
On March 5 this 2012, S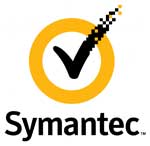 ymantec releases its Back-up Exec 2012 with new editions. It is now available in a Standard Edition and Small Business Edition which serve the interest of the small and growing businesses.
Unlike the other Symantec back-ups, this newly-released edition eradicates the difficulty of back-up through an application that will give an uncomplicated and easier back-up.
Moreover, it offers a cloud application that is perfectly appropriate to client organizations. Its new features include an increased visibility that enables back-ups to be seen in both virtual and physical environment for fast and effective recovery - a feature that is powered by V-Ray technology. Further, to be able to save storage, this application provides single file recovery, easy compression, and a not so complicated back-up management for VMware, physical and Hyper-V servers.
Moreover, its new administration console was redesigned to provide users a fast and concise management and monitoring capabilities. Its innovative user interface automatically sets-up settings and policies that are most common and which are drawn from the company's years of experience. This feature allows system configuration in a snap of a finger including protecting data and application in a slight effort investment.
Further, Symantec's intelligent back-up management dramatically makes it easy to create and maintain back-ups by offering an uncomplicated interface using the bright ideas from its numerous users worldwide. Status is also easily available with Back-up Exec 2012. It is available from both servers you are protecting and from the storage you are using.
Lastly, for Symantec's Small Business Edition, Back-up Exec 2012 will install and configure back-ups in just three easy steps. Its purpose is to protect with ease the data of small businesses that do not have IT experts. The best thing with this edition is that it bundles Symantec's data and recovery into one single license. Indeed, it is appropriate for small and growing business.